Description
Note

:this link not include the install helper,if you need,you can make order and contact our customer service,this only ship from China
①Product:12+3 Pcs Magnetic Child Lock Children Protection Baby Safety Lock Drawer Latch Cabinet Door Lock Limiter Infant Security Locks
②Item:Cabinet Locks & Straps
③Material:Plastic
④Function:Protect your baby's safety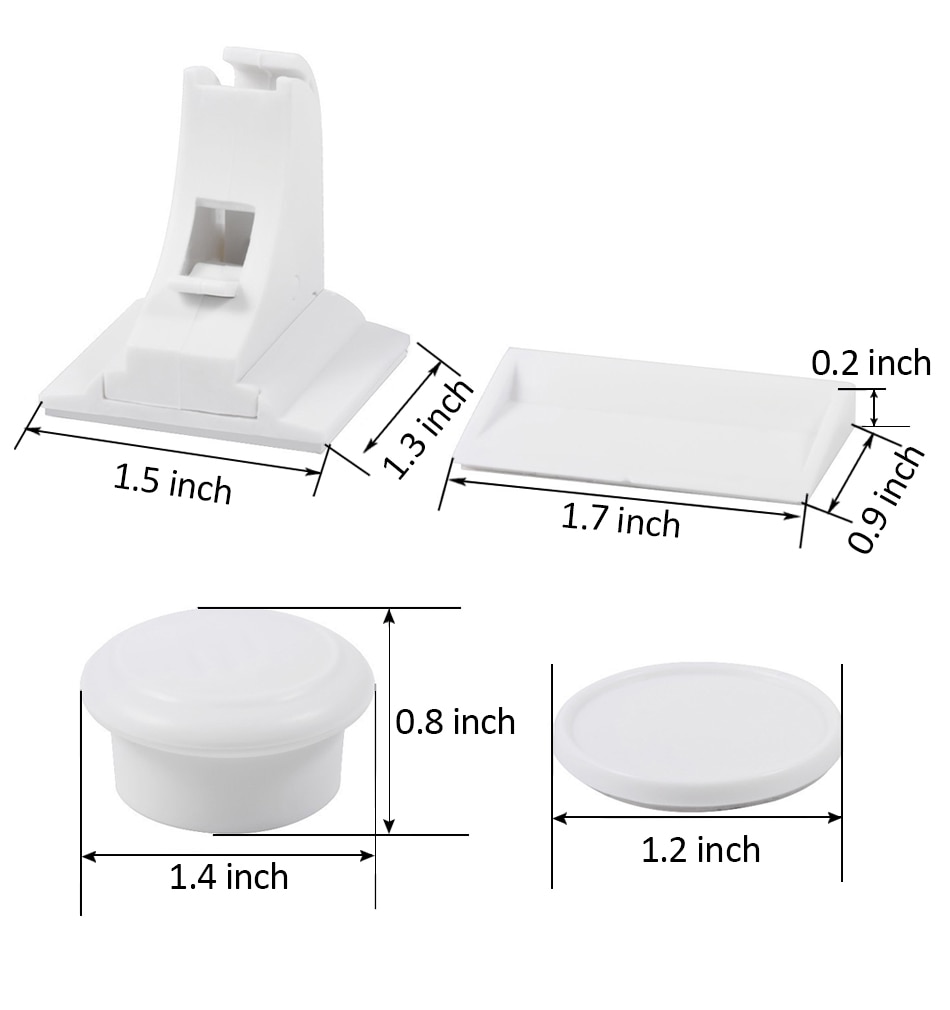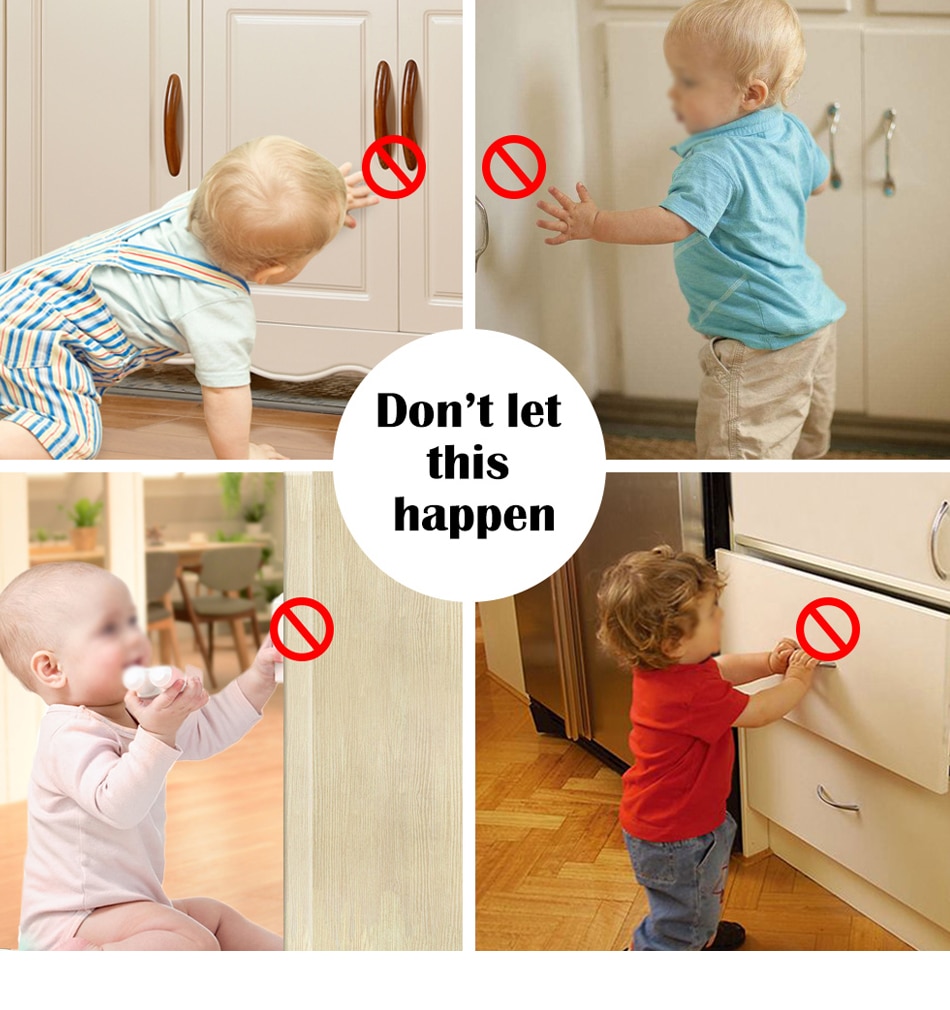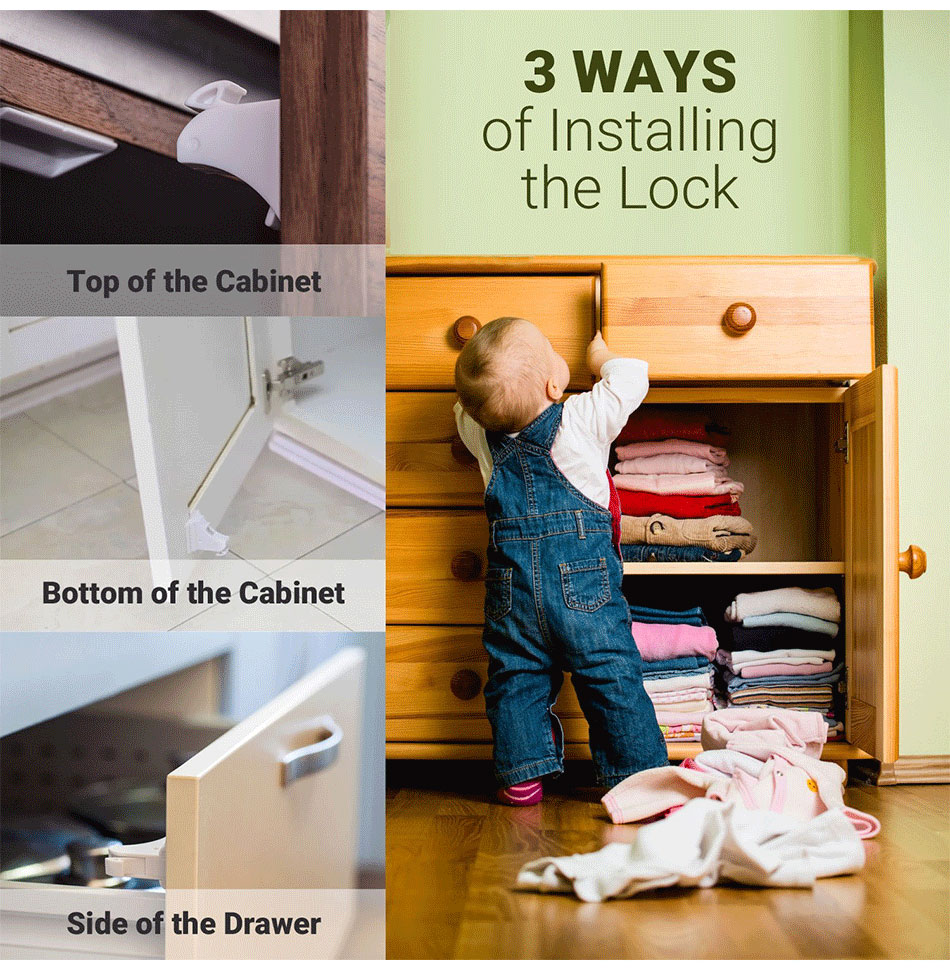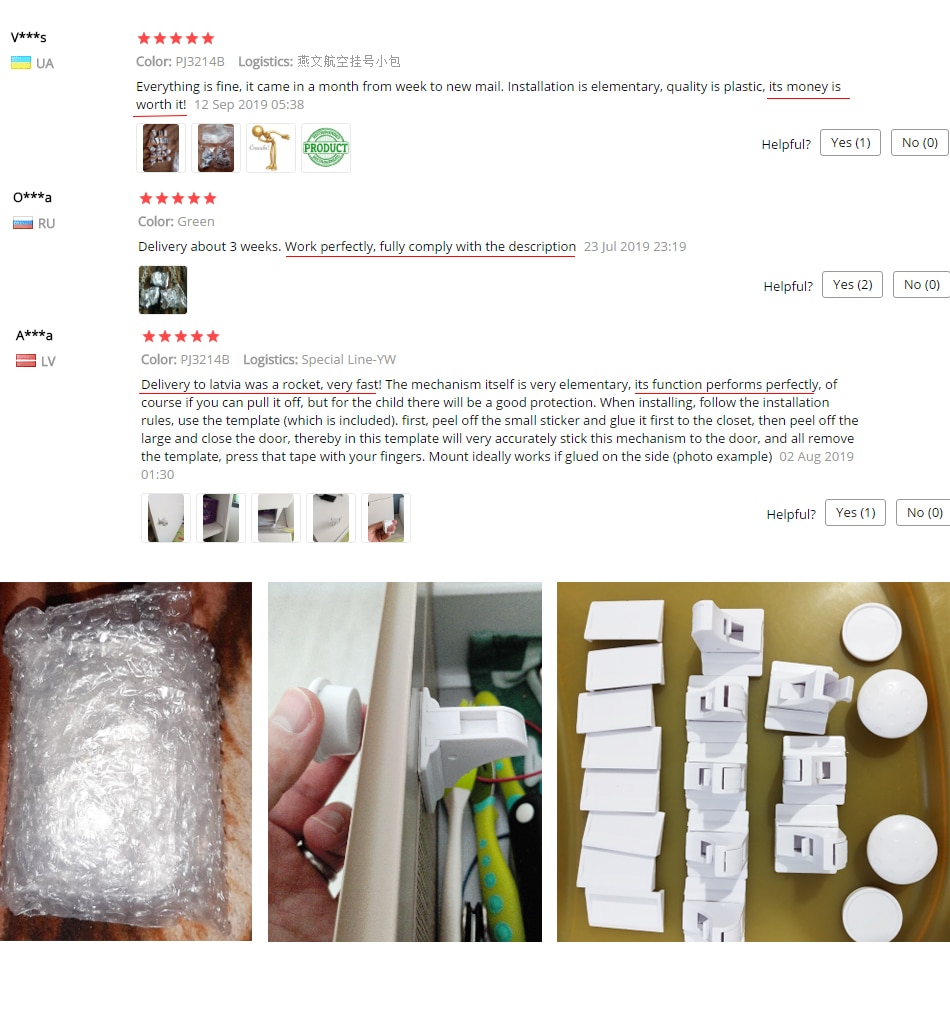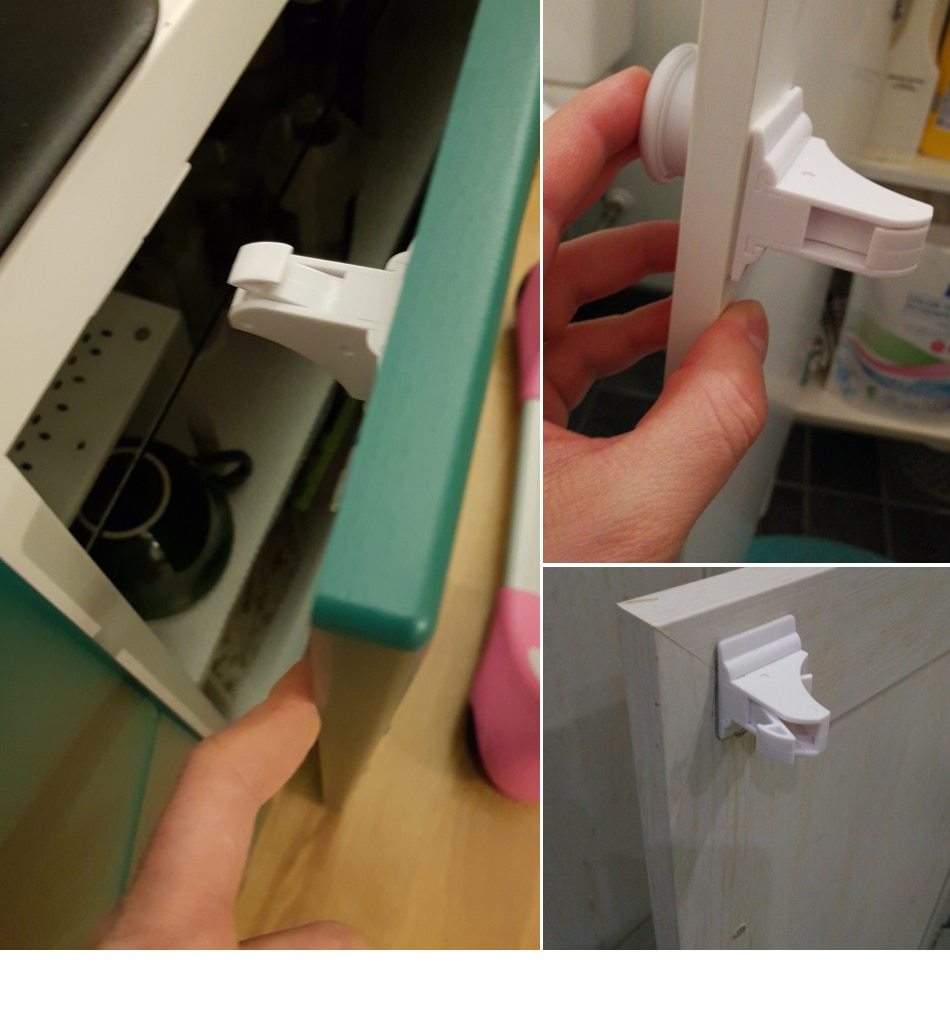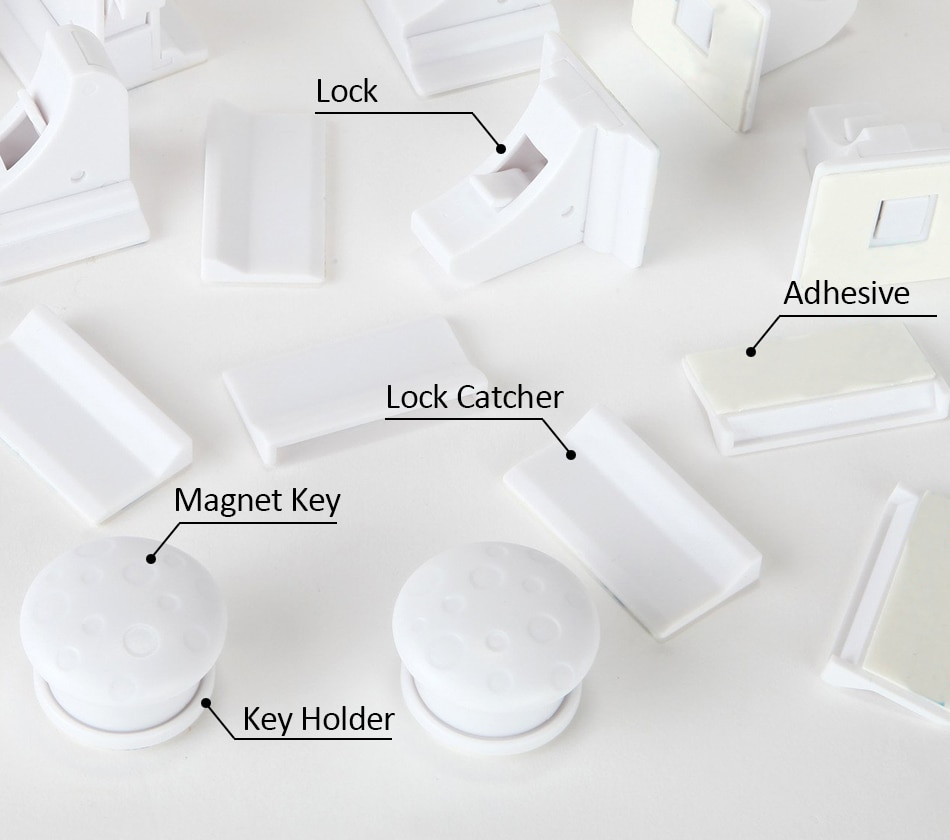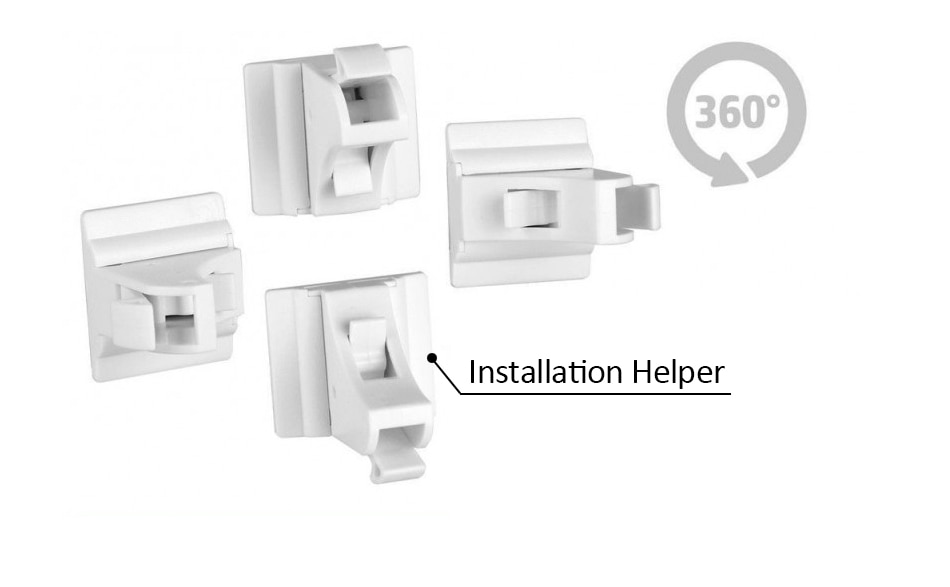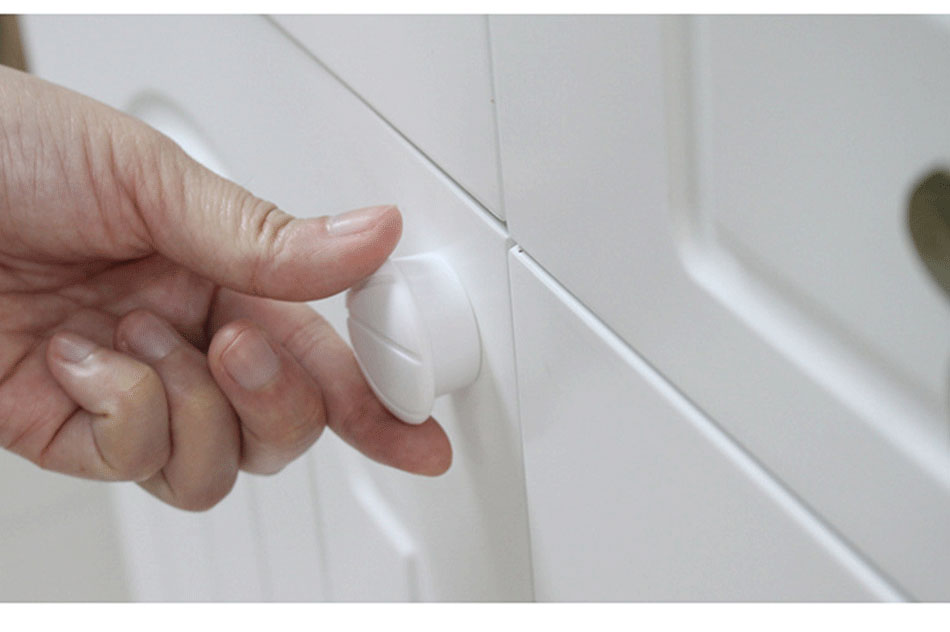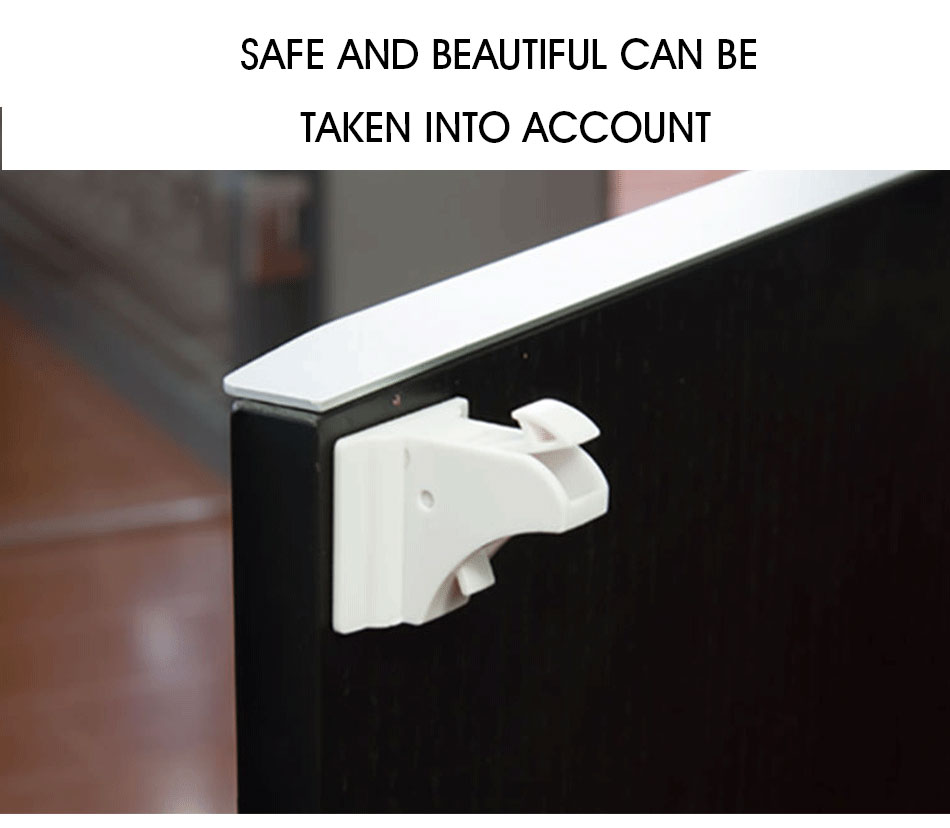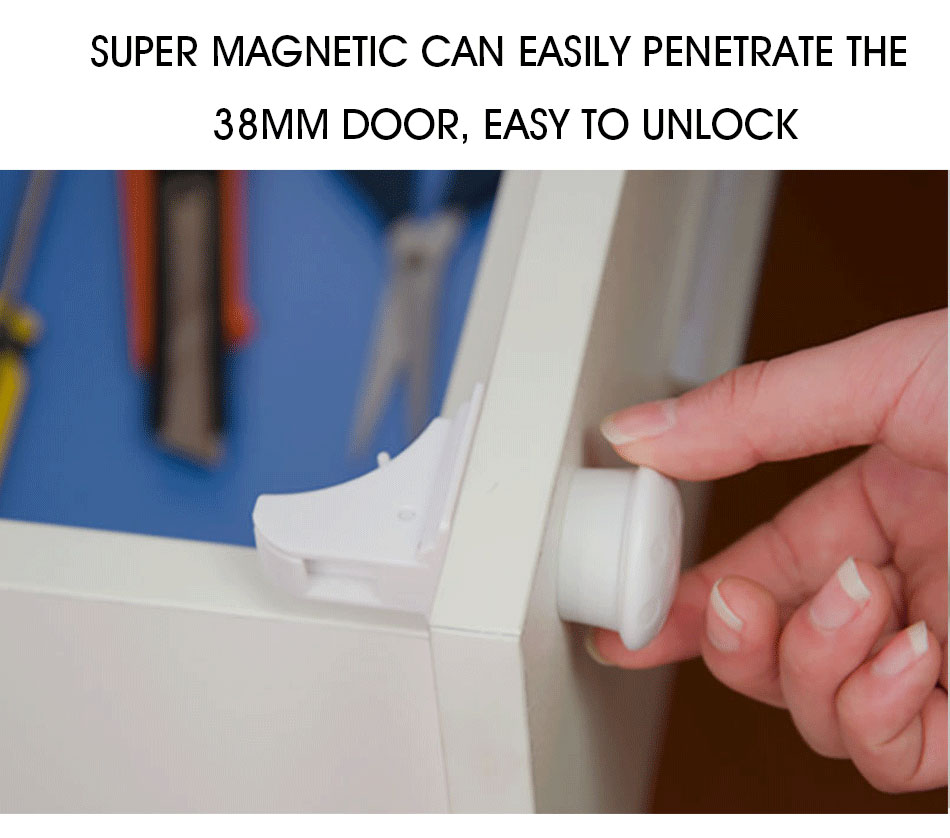 How To Use:
Step1:Clean the surface

Step2:Peel off the adhesive

Step3:Stick the latch to the frame

Step4:Stick the lock to the door

Step5:Close the cabinet door

Step6:Use the magnetic key to open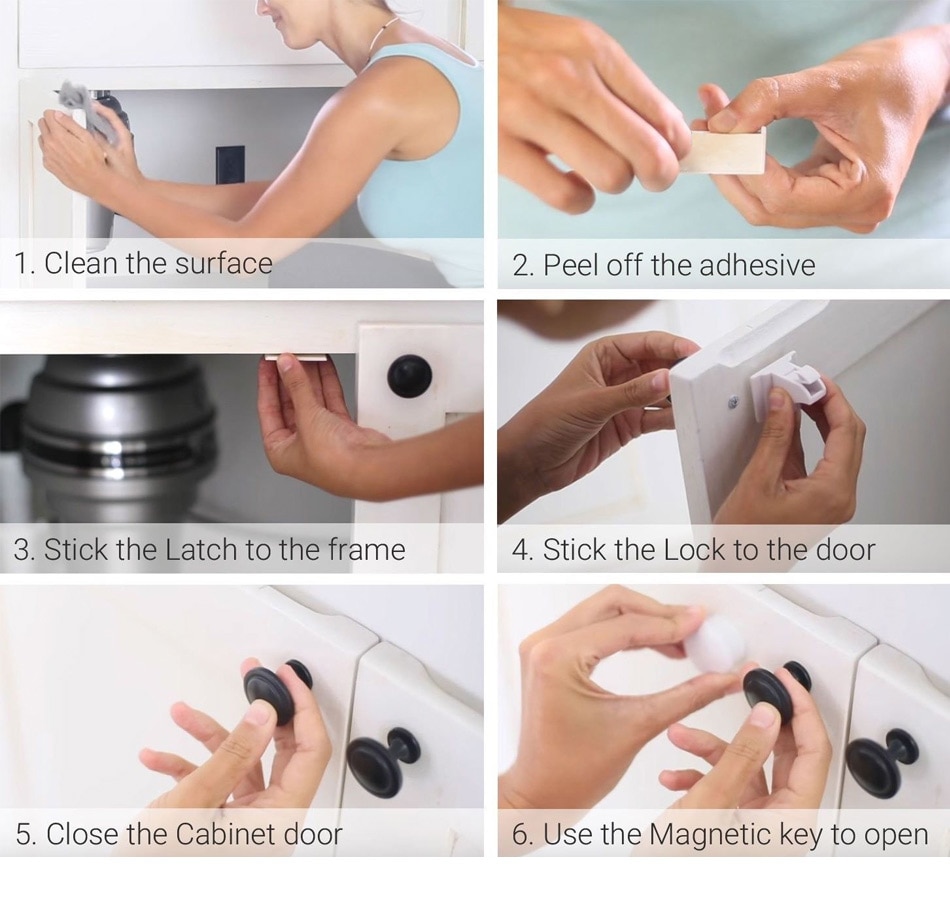 ①Close to the magnetic lock with the key,it will be opened.

②The magnetic lock will be automatically locked up as long as you close the cabinet door.

The maximum effective distance is about 38mm/1.5in.Alomost satisfied with the opening requirements of all fumiture.